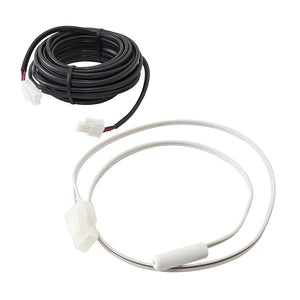 APPROXIMATE DISPATCH TIME FRAME IS BETWEEN 3 TO 10 BUSINESS DAYS.
REDARC NTC ABS PLASTIC TEMPERATURE SENSOR -20 TO +80°C (GS-UT-80)
The REDARC NTC ABS Plastic Temperature Sensor is an NTC temperature sensor encased in a plastic housing for measuring cabin, fridge or outside temperature, temperature range is -20 to +80°C
It is supplied with a 6-metre extension cable to connect to your REDARC gauge.
The GS-UT-80 is an optional sensor that is compatible with the following REDARC gauges: G52-BET, G52-POT, G52-PWT, G52-PT and G52-TTT.