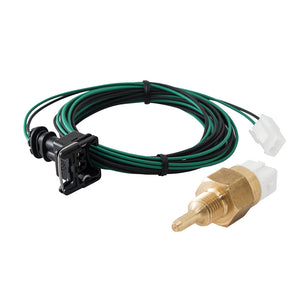 APPROXIMATE DISPATCH TIME FRAME IS BETWEEN 3 TO 10 BUSINESS DAYS.
REDARC WATER & OIL TEMPERATURE SENSOR - 1/4 NPT THREAD (GS-OWT1-4)
The REDARC Water & Oil Temperature Sensor is a coolant or oil temperature sensor with a 1/4" NTP thread that is designed to measure from -20~ + 170°C.
It is supplied with a 3-metre extension cable to connect to your REDARC gauge.
The GS-OWT1-4 is an optional sensor that is compatible with the following REDARC gauges: G52-BET, G52-POT, G52-PWT, G52-PT and G52-TTT.